In 2020, private jets became a preferred mode of travel for a much wider audience and currently boast a 100% retention rate for new users. 
This upswing is likely due to safety concerns about the crowds at commercial airports and sharing a confined space on commercial flights.  This opportunity to skip the lines and red tape associated with public flights is largely due to the existence of fixed base operators, or FBOs.
Keep reading to find out more about these airport operations and how they benefit the aviation industry. 
What Is an FBO?
In the simplest of terms, a fixed-based operator is a private airline terminal. They fulfill many of the same functions that a commercial airport does.
As such, you'll often find FBOs within the boundaries of a public airport. Here they provide important support services for general aviation operators a little way off from the main terminal.  
When passengers traveling on private flights arrive to take off for their travels or land at their destination, they head to the FBO instead of the main terminal.
Fixed-based operators aren't accessible to the public, often having private entrances and stringent security. In this way, they can offer unmatched privacy for all travelers. 
Not all major airports have an FBO on-site, but many of them do. 
The History of Fixed Base Operators
FBOs came about before the advent of the Air Commerce Act of 1926. Before this time, veteran pilots used military aircraft to transport cargo and passengers across the USA.
At first, these pilots flew from place to place, using conveniently located farmer's fields as a place to land and take off. This earned them the name, 'barnstormers'. 
Eventually, these operators opened temporary based on these properties, where they could make extra money by offering flying lessons and recreational flights to interested parties. 
The Air Commerce Act introduced several restrictions that affected these entrepreneurs, including:
Licensing requirements
Training standards
Aircraft maintenance specifications
These new laws made it a little harder for these pilots to operate legitimate businesses and attract customers, so they had to adjust. The easiest solution was to start permanent flying businesses, which they called fixed base operations. 
The name distinguished them from the casual flying businesses and helped them stand out as compliant businesses offering top-quality services. 
As private air travel caught on, it made sense for these operators to share a location close to the most popular airplane destinations. These shared facilities soon adopted the name FBOs, too. 
Thanks to this innovation, pilots no longer had to register and run individual home bases and could simply book space at the nearest fixed-base operator when traveling away from their usual routes. 
There are currently 4,500 FBOs operating worldwide, offering a huge range of services for private jets, their owners, and passengers. Often large corporations operate these conveniences at various airports and locations. 
What Do FBOs Have to Offer?
Fixed base operators specialize in all the behind-the-scenes activities that go with aviation, much like larger commercial airports do. They see to the maintenance and servicing of aircraft and provide a place for flight crews to refresh for their next flight. 
The Federal Aviation Administration governs many of the tasks undertaken by fixed base operators. Let's take a deeper look at what fixed-based operators have to offer.
Maintenance Services
All air carriers must carry out airplane maintenance and repairs according to FAA standards. There are many Fixed Base Operators that can help flight crews accomplish this. They usually employ a dedicated mechanic onsite to ensure all airplanes that leave their facility meet these requirements.
They take care of minor issues like changing batteries, belts, hoses, and other parts as well as tune-ups. Small FBOs may work with larger operations nearby to offer extra services like engine replacements. 
Aircraft Storage
When landing at an airport, a pilot's priority is to secure their aircraft against wind and jet efflux from taxiing aircraft. FBOs provide secure, anchored tie-downs to keep small airplanes safe and in place overnight or for a few hours as required.
They also provide longer-term storage solutions like heated or air-conditioned hangars. Airplane owners can rent hangar space weekly, monthly, or annually for both transient and based aircraft.
Aircraft and Fuel Sales 
Some FBOs also sell aircraft on behalf of private owners and may also stock spare parts for sale. They specialize in every aspect of purchasing a private aircraft, like:
Budgeting and needs analysis
Pre-purchase inspections
Global market research
International jet listings
Advice on sales contracts
Assistance with negotiating the sale
Thanks to their experience and expertise in these areas, an FBO can search the pool of available jets to help you find the perfect private aircraft for your needs, anywhere in the world.
FBOs provide fuel for aircraft, some have fuel farms and others offer self-service for smaller planes.   
Refueling of planes is a vital service in between flights, and FBOs offer private facilities to ensure quick service for departing aircraft. Home-based planes with long storage leases often receive a discount on the price of fuel, too. 
Passenger Services
The FAA does not have a say in the type of amenities that fixed base operators may provide onsite. This means they often offer a level of service that far exceeds that available at commercial terminals.
Some of these amenities include:
Lounges
Restrooms
Pet handling facilities
Overnight accommodation
Conference rooms
Business centers
Car hire services
The best FBOs also offer passengers bespoke concierge services to help them make the most of their private jet experiences. 
FBOs at larger airports that can accommodate international flights usually offer onsite customs and immigration services too. 
Services for In-Flight Crews
Charter pilots and corporate pilots rely on FBOs as a place to stay while in transit. Facilities for pilots and aircrew include:
Restaurants
Lounges
Car rental services
Flight planning rooms
Restrooms
They may also provide lodging and showers, or arrange for rooms at a nearby hotel. 
Additional Services Offered By FBOs
Many FBOs can offer more than these basic services. Some of these extra conveniences include:
Crop dusting
Aerial photography
Sightseeing tours and flights
Airborne surveys
Aerial advertising
Many FBOs serve as a base for flight training, with the planes used by instructors stored onsite.  
FBO Classifications
There are three main classifications of FBOs, known as tiers. They're differentiated by the services offered as well as their total revenue.
The categories are:
Tier Three FBOs
These are the most common and smallest types of FBOs. They offer hangar services, fuel, and facilities, but they don't offer extensive services.
Usually, these FBOs cater only to turboprop and piston planes when it comes to this aspect. They may also provide charter services flight training, and aircraft rentals. 
These FBOs pull in under $10 million per year. 
Tier Two FBOs
Tier Two FBOs have a total revenue between $10 million and $25 million. They offer fuel, facilities, hangar space, and some aircraft servicing.
These operators cater mainly to turbine aircraft when it comes to maintenance and parts. They also offer charter services, management services, and flight instruction. 
They also host specialized medevac missions and geophysical services.
Tier One FBOs
With an annual income of over $25 million, these are the largest and most comprehensive FBOs. They offer a full range of services including hangar space, fuel, and facilities.
Plus, pilots can take avail themselves of maintenance, parts, and technical services for turbine aircraft. These facilities usually have OEM-certified service centers as well as management and charter services for turbine aircraft. 
The Benefits of Using an FBO
FBOs offer benefits for jet owners, charter services, and passengers on private flights. For instance, if you own a company jet, you need somewhere to store it safely and make sure it's serviced and maintained between flights.
Benefits for Private Jet Travelers
If you love luxury travel, you'll feel right at home using a top-notch FBO. These facilities offer fast, personalized services and many conveniences, like:
More privacy and less stress
Excellent, personalized customer service
Extra amenities like lounges, business facilities, Wi-Fi, and refreshments
Fast check-in and boarding processes
Knowledgeable, reliable, service-oriented aircraft crews
FBOs ensure your travels start and end in the same style you experience onboard a private plane.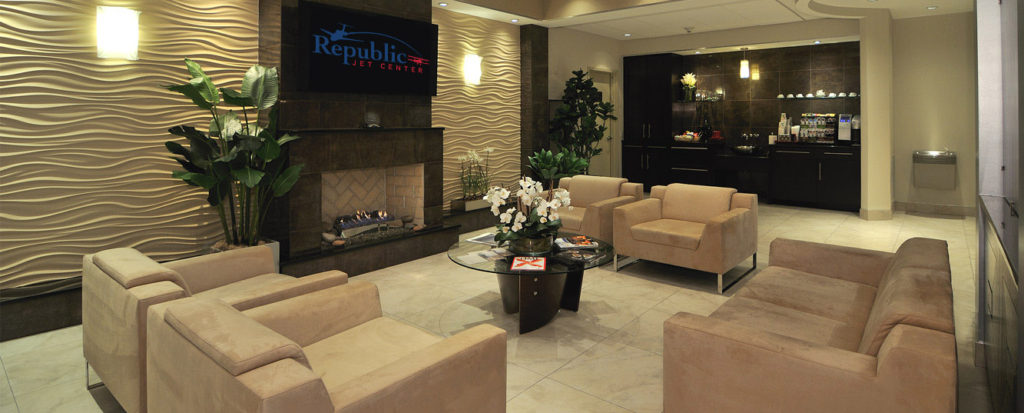 Benefits for Charter Pilots
FBOs are crucial for charter pilots, providing essential services that enable them to do their jobs. Some of the basics include:
Refueling services for aircraft
Aircraft servicing, repairs, and maintenance
Parking and tie-down services for airplanes
Lodging, lounges, car rental, and other important amenities
Private plane owners enjoy both passenger and pilot benefits depending on whether they're storing, flying, or traveling in their planes.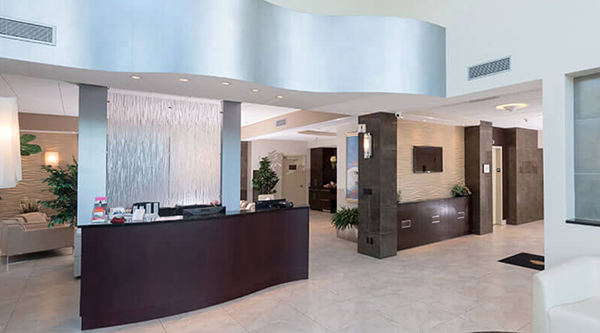 FAQs About FBOs
Do you still have unanswered questions about fixed base operators? Perhaps these common queries can shed some light:
Can a Passenger Choose Their FBO?
The pilot and flight advisor usually choose the best FBO for their needs, but you can request your preferred FBO when you book your flight. 
Look at what's on offer at the FBO before making the switch. 
Look for one that offers relaxation areas, amenities, and transportation to ensure a comfortable stay. If your layover is for a few days, it's best to choose an FBO close to suitable hotel and dining options.
Remember, you'll also need to consider the airport's proximity to where you need to go, and whether they can offer efficient transportation services to this destination. 
What Is the Check-In Procedure for a Private Flight?
You'll receive instructions on how to access the FBO on your flight itinerary. When you arrive, you'll enjoy complimentary parking or even a valet service for your vehicle. 
The reception staff inside the FBO building will have everything ready for you to check in quickly and direct you from there. A front desk agent will arrange to take your luggage and place it on the plane for you.
Do You Still Need to Go Through Security on a Private Flight?
Often security pre-checks are done under the guidelines set by TSA security checks before boarding. You won't find any long queues or have to face bag searches and personal screenings, though.
Upon arrival to the FBO, the security check involves showing your ID to the pilot or their representative. 
If you need to go through customs and immigration services, the process is just as quick and easy. Not all FBOs offer these facilities, so you may have to undergo the airport's standard process. Your pilot or charter company will make these arrangements for you.
What if You're Switching Planes in Between Flights?
Typically  a charter flight will ensure you don't have to change planes. FBOs are at every airport and they will do their best efforts to get you as close to you final destination. Occasionally passengers find themselves flying privately to a large commercial airport to transfer to an international flight. The FBO will assist with arranging transportation and baggage handling for you and ensure everything goes seamlessly. 
Do All Airports Have FBOs?
Private planes can access over 5,000 airports in the USA, compared to the 500 in use by commercial airlines. Although most of the large commercial airports have several FBOs based onsite, many smaller public airports do not.
In these cases, your charter flight company will ensure you're well taken care of on departure and arrival. If necessary, they can provide transport to the nearest hotel, or another destination of your choice.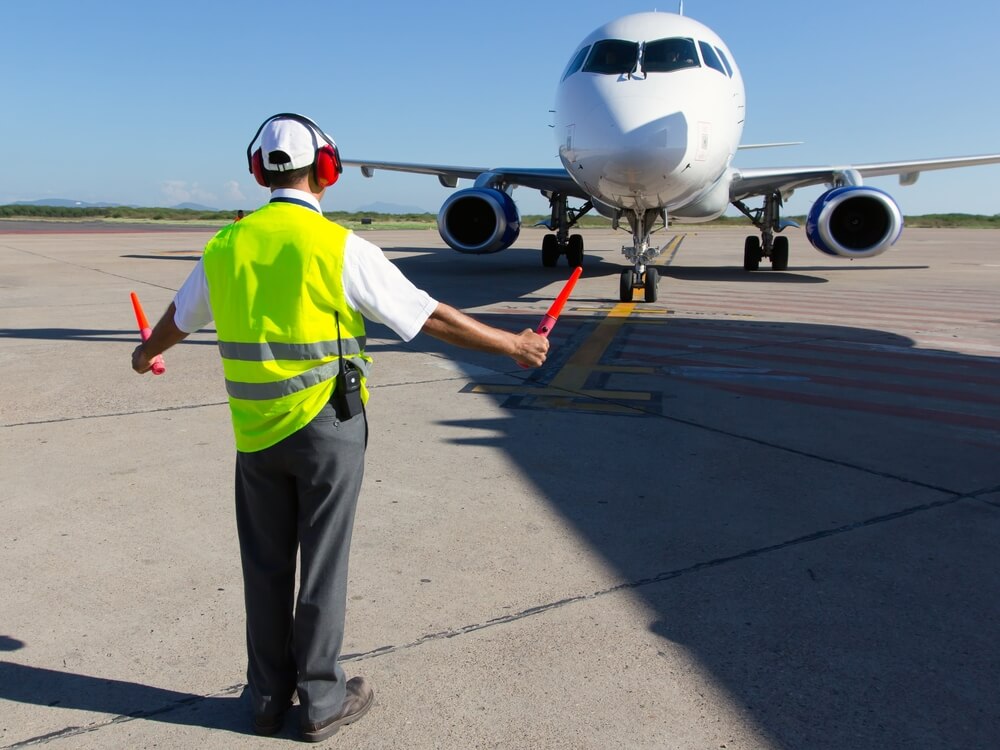 Who Owns FBOs?
FBOs are either owned by independent local operators, franchises, or chains. Sometimes the airport authority may operate the FBO. All FBOs operate under a license from either the local government or the airport.
Formerly a Signature Flight Support Signature Select location, Republic Jet Center is one of the best single location FBOs in New York. It has many advantages over other FBOs in the area including no hold or wait times, a simple 15 minute flight to NYC and maintenance.
Is an FBO Right For You?
Republic Jet Center is the premier fixed-base operator at Republic Airport, Long Island. Our website offers comprehensive information on all types of fixed base operators as well as the services we offer.
If you'd like to find out if we're a good match for you, get in touch for more information, or contact us to reserve your required service now.