[vc_row][vc_column][vc_message message_box_color="danger" icon_fontawesome="fa fa-exclamation-triangle"]
Please click here for an important FBO Update on COVID-19
[/vc_message][/vc_column][/vc_row][vc_row full_width="stretch_row_content" content_placement="middle"][vc_column][vc_single_image image="2779″ img_size="full" alignment="center"][/vc_column][/vc_row][vc_row css=".vc_custom_1584705326744{margin-bottom: 40px !important;}"][vc_column][vc_custom_heading text="The Premier FBO KFRG in New York" font_container="tag:h1|font_size:34|text_align:center|color:%23144e91″ google_fonts="font_family:Open%20Sans%3A300%2C300italic%2Cregular%2Citalic%2C600%2C600italic%2C700%2C700italic%2C800%2C800italic|font_style:700%20bold%20regular%3A700%3Anormal"][/vc_column][/vc_row][vc_row css=".vc_custom_1574095105944{border-top-width: 1px !important;border-bottom-width: 1px !important;padding-top: 0px !important;padding-right: 0px !important;padding-bottom: 0px !important;padding-left: 0px !important;background-color: #f2f2f2 !important;border-top-color: #1e73be !important;border-bottom-color: #1e73be !important;}"][vc_column width="1/3″ css=".vc_custom_1574094798735{background-image: url(https://republicjetcenter.com/wp-content/uploads/2019/11/rjcjet.jpg?id=2646) !important;background-position: center !important;background-repeat: no-repeat !important;background-size: cover !important;}"][vc_empty_space height="310px"][/vc_column][vc_column width="2/3″ css=".vc_custom_1574095375918{border-top-width: 1px !important;border-bottom-width: 1px !important;padding-top: 15px !important;padding-right: 15px !important;padding-bottom: 15px !important;padding-left: 25px !important;border-top-color: #1e73be !important;border-bottom-color: #1e73be !important;}"][vc_custom_heading text="Republic Jet Center and Prime Jet Announce "New York Express" Service from KFRG" font_container="tag:h2|font_size:24|text_align:left|color:%23000000″ google_fonts="font_family:Open%20Sans%3A300%2C300italic%2Cregular%2Citalic%2C600%2C600italic%2C700%2C700italic%2C800%2C800italic|font_style:700%20bold%20regular%3A700%3Anormal"][vc_column_text]New York Express service will provide swift 14-minute access via helicopter from KFRG to Manhattan. Includes aggressive value pricing or free Luxury SUV transfer. Makes ATC inbound and outbound delays, congestion and security at airports like Teterboro a thing of the past.[/vc_column_text][vc_btn title="READ THE PRESS RELEASE" style="flat" shape="square" color="blue" size="sm" link="url:http%3A%2F%2Frepublicjetcenter.com%2Frepublic-jet-center-and-prime-jet-announce-new-york-express-service-from-kfrg%2F|||" css=".vc_custom_1574095514853{margin-top: -20px !important;}"][/vc_column][/vc_row][vc_row][vc_column][vc_empty_space height="25″][/vc_column][/vc_row][vc_row iw_layout="wide-bg" css=".vc_custom_1473841494406{padding-bottom: 65px !important;background-position: 0 0 !important;background-repeat: no-repeat !important;}"][vc_column width="1/2″][vc_column_text]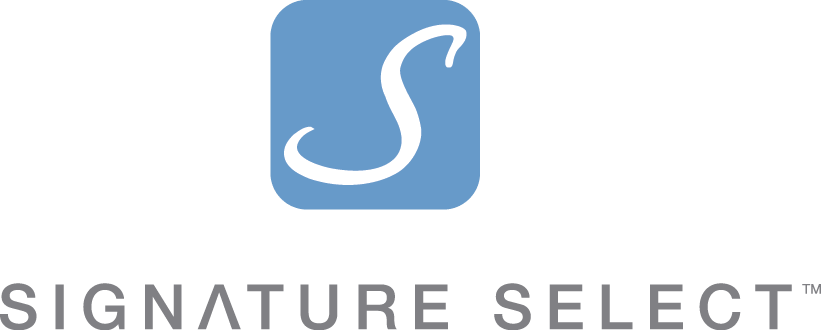 Republic Jet Center, a full-service Signature Select™ FBO, delivers an unparalleled level of customer service and safety to the luxury private jet industry. Located just 30 miles from New York City, Republic welcomes operators and owners to its brand new, pristine Long Island facility located at Republic Airport (KFRG).
A Superior FBO Experience
We believe that both operators and their passengers will be thrilled to fly into our brand new private airport and facility. We also believe they will experience superb concierge and aircraft services, plush surroundings, and other deluxe offerings.
Explore Our Jet Center
Republic Jet Center has a FAA Part 145 repair station located on site. Republic Jet Center currently has short and long term hangar space available.  Please contact us for additional information about our brand new private airport facility at Republic Airport. [/vc_column_text][inwave_button button_text="Read More" button_link="/about-us/"][/vc_column][vc_column width="1/2″][vc_empty_space height="100px"][vc_gallery interval="3″ images="2444,1681,1679,1680,1678,1677,2448,2447,2446,2445″ img_size="large" onclick=""][/vc_column][/vc_row][vc_row][vc_column][vc_single_image image="2588″ img_size="full" alignment="center" onclick="custom_link" link="https://republicjetcenter.com/republic-jet-center-opening-spring-2020-kfrg/"][/vc_column][/vc_row][vc_row full_width="stretch_row" css=".vc_custom_1508268738946{padding-top: 4em !important;padding-bottom: 4em !important;background-image: url(https://republicjetcenter.com/wp-content/uploads/2016/09/cta.jpg?id=2072) !important;}"][vc_column][vc_column_text]
Experience the Very Best in New York Airports and Services
[/vc_column_text][inwave_button style="button2″ button_text="Make a Reservation" button_link="/make-a-reservation/" button_size="button-large" background_color="bg-white" text_color="theme-color" align="center"][/vc_column][/vc_row][vc_row][vc_column][vc_empty_space][vc_raw_html]JTNDYSUyMGhyZWYlM0QlMjJodHRwcyUzQSUyRiUyRnd3dy5hY2N1d2VhdGhlci5jb20lMkZlbiUyRnVzJTJGZmFybWluZ2RhbGUtbnklMkYxMTczNSUyRndlYXRoZXItZm9yZWNhc3QlMkYyMTAyNTQwJTIyJTIwY2xhc3MlM0QlMjJhdy13aWRnZXQtbGVnYWwlMjIlM0UlMEElM0MlMjEtLSUwQUJ5JTIwYWNjZXNzaW5nJTIwYW5kJTJGb3IlMjB1c2luZyUyMHRoaXMlMjBjb2RlJTIwc25pcHBldCUyQyUyMHlvdSUyMGFncmVlJTIwdG8lMjBBY2N1V2VhdGhlciVFMiU4MCU5OXMlMjB0ZXJtcyUyMGFuZCUyMGNvbmRpdGlvbnMlMjAlMjhpbiUyMEVuZ2xpc2glMjklMjB3aGljaCUyMGNhbiUyMGJlJTIwZm91bmQlMjBhdCUyMGh0dHBzJTNBJTJGJTJGd3d3LmFjY3V3ZWF0aGVyLmNvbSUyRmVuJTJGZnJlZS13ZWF0aGVyLXdpZGdldHMlMkZ0ZXJtcyUyMGFuZCUyMEFjY3VXZWF0aGVyJUUyJTgwJTk5cyUyMFByaXZhY3klMjBTdGF0ZW1lbnQlMjAlMjhpbiUyMEVuZ2xpc2glMjklMjB3aGljaCUyMGNhbiUyMGJlJTIwZm91bmQlMjBhdCUyMGh0dHBzJTNBJTJGJTJGd3d3LmFjY3V3ZWF0aGVyLmNvbSUyRmVuJTJGcHJpdmFjeS4lMEEtLSUzRSUwQSUzQyUyRmElM0UlM0NkaXYlMjBpZCUzRCUyMmF3Y2MxNTI1MzcxOTM5NDYxJTIyJTIwY2xhc3MlM0QlMjJhdy13aWRnZXQtY3VycmVudCUyMiUyMCUyMGRhdGEtbG9jYXRpb25rZXklM0QlMjIyMTAyNTQwJTIyJTIwZGF0YS11bml0JTNEJTIyZiUyMiUyMGRhdGEtbGFuZ3VhZ2UlM0QlMjJlbi11cyUyMiUyMGRhdGEtdXNlaXAlM0QlMjJmYWxzZSUyMiUyMGRhdGEtdWlkJTNEJTIyYXdjYzE1MjUzNzE5Mzk0NjElMjIlM0UlM0MlMkZkaXYlM0UlM0NzY3JpcHQlMjB0eXBlJTNEJTIydGV4dCUyRmphdmFzY3JpcHQlMjIlMjBzcmMlM0QlMjJodHRwcyUzQSUyRiUyRm9hcC5hY2N1d2VhdGhlci5jb20lMkZsYXVuY2guanMlMjIlM0UlM0MlMkZzY3JpcHQlM0U=[/vc_raw_html][/vc_column][/vc_row]