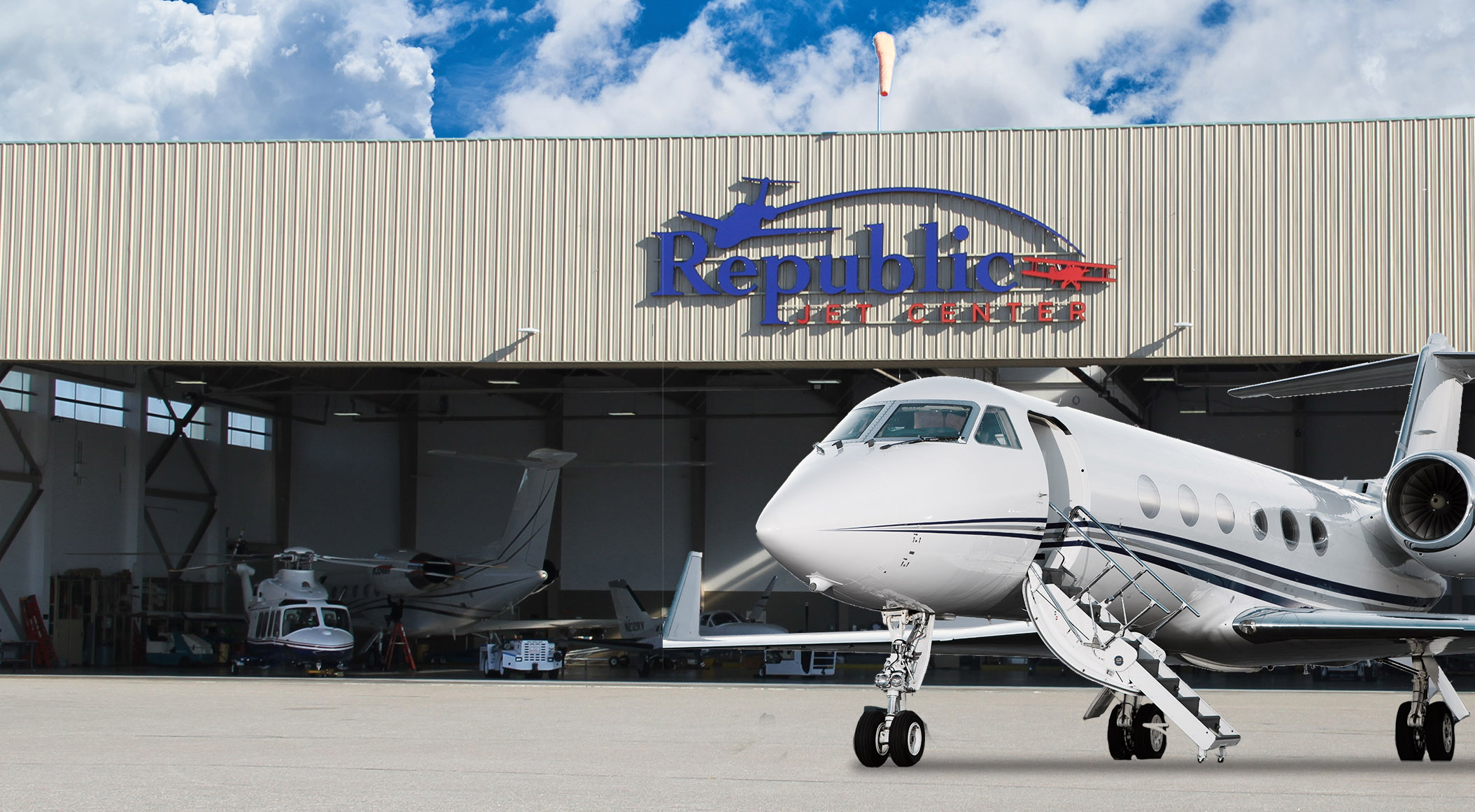 FARMINGDALE, NY – November 18, 2019 – Republic Jet Center, the fastest growing aviation campus at Republic Airport and Prime Jet announced their new innovative travel and pricing solution, New York Express service from Farmingdale. The service promises to solve one of the largest pain points of private aviation: access to New York City.  Prime Jet LLC, is now offering customers the following New York Expresspackages – Fly your New York City Gulfstream Charters with Prime Jet into or out of Republic Jet Center (FRG) at Republic Airport and we will include a private 6 passenger Sikorsky S-76 helicopter transfer from/to downtown Manhattan at a value priced $1,900.  As an alternative, the program can save you $500 cash and provide a complimentary Luxury SUV transfer. You decide what's most important – your time or your money!
Cheryl Janke, CEO of Prime Jet explains, "Our customers primarily choose to fly private to save time and for its convenience.  With that, we are thrilled to team up with Republic Jet Center to offer this extraordinary luxury service experience and value proposition.  It's highly frustrating for passengers to not know what kind of ATC delays both inbound and outbound they are going to face when traveling into highly congested airports like Teterboro, New Jersey.  This is an opportunity to provide an option to take away the stress of those unknowns for passengers.  In addition, we also have an opportunity to provide our customers a cost savings.  That's a huge win-win proposition!"
The Sikorsky S-76 is a dual pilot, Twin Turbine Engine, six to eight passenger executive luxury helicopter that will fly you in style to one of three downtown Manhattan heliports in just 14 minutes from the Republic Jet Center at FRG airport.
 "Working with Cheryl and her team at Prime Jet is incredibly exciting.  At Republic Jet Center, we pride ourselves on a luxury brand service experience and know that helicopters are a fabulous business tool just like private jets.  The accessibility of helicopters in New York City is a real game changer for passengers looking for a stress-free solution to navigating the typical New York airport congestion and higher costs.  Partnering with Prime Jet to share this innovative charter solution is going to meet a tangible need in the industry." says Jeremy Epperson, President of Republic Jet Center.
The Republic Jet Center aviation campus is currently comprised of two private FBO terminals complete with state-of-the-art services and amenities, with approximately 100,000 sq. ft. of hangar and office space.  Its incredible growth trajectory has been spurred by savvy private jet operators and travelers who want to avoid other New York airports that have highly unpredictable and congested air space, as well as significantly higher fuel, hangar and operating costs.
About Republic Jet Center
Republic Jet Center,  headquartered at (KFRG) Republic Airport in Farmingdale, New York is a luxury brand aviation operator at Republic Airport and member of Signature Flight Support's, Signature Select FBO program offering Signature TailWins rewards and Signature Status loyalty Signature network benefits. The aviation campus is currently comprised of two private FBO terminals complete with state-of-the-art services and amenities, with approximately 100,000 sq. ft. of hangar and office space.  There are additional expansion projects planned that include a brand new FBO facility and additional hangars.  Republic Jet Center offers an FAA Part 145 Repair Station at its facility.  The repair station performs maintenance repair and overhaul (MRO) on most modern aircraft—along with non-destructive testing (NDT), avionics installation and repair, interior installation and refurbishment. In addition, as part of their Mobile Services Team, they provide aircraft-on ground (AOG) service.
For more information contact Jeremy Epperson, President at 818.917.9243 or via email: jepperson@republicjetcenter.com
About Prime Jet
Prime Jet established in 2002, is a privately held aviation charter/management company operating a fleet of 15 Gulfstream both privately and for charter. Prime Jet has over 70,000 dispatched hours in operating Gulfstream aircraft on a global scale. Our success is based on exceptional industry knowledge and expertise to include extensive experience operating aircraft on a worldwide platform. Our operating model sets us apart from our competition through in-house management of all international handling which maximizes security and cost effectiveness for our clients. A 24/7 operation with staff based in the USA and Asia allow us to "think locally & act globally. Prime Jet's ownership is actively involved in daily operations contributing vastly different expertise. Prime Jet has the highest safety audit ratings available, Wyvern Wingman, ARG/US Platinum and is IS-BAO Stage II. 
For more information contact Andrew Gulsrud, Chief Operating Officer at 303.792.2374 or via email: andrew@primejets.com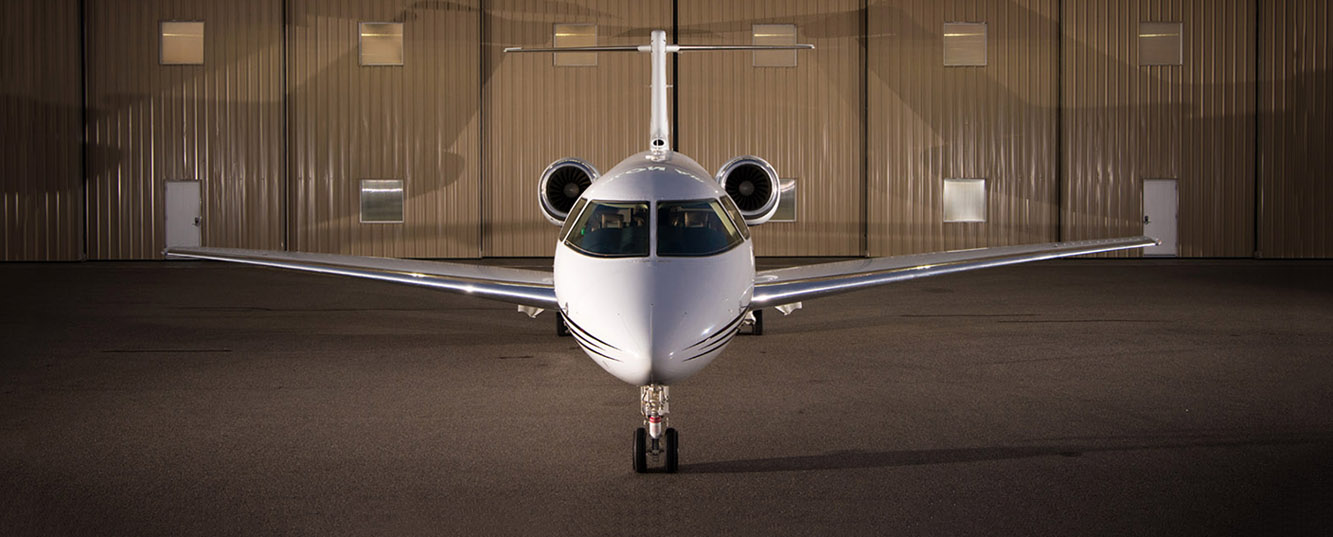 If you are a private or charter plane owner you'll understand just how important a fixed base operator is to the success of your business. 
Without an FBO, your business would be devoid of essential services that both you and your customers rely on when you come into land. But what makes the difference between a truly reliable base service operator that keeps you coming back, time and time again? 
This blog outlines exactly what you should look for when choosing an operator base that suits both you and your clients. 
A Brief History of Fixed Base Operators 
An FBO provides essential ground services for both private and charter airline operations across the globe. 
The term FBO originated in the U.S., close to the end of the First World War. During this time, the aviation industry was largely unregulated. This meant that ex-military personal, also known as barnstormers or transient pilots, operated flights for civil aviation and charter flights. 
In the early 1900s, airports were also very few and far between. Essentially, the ground services we use today to regulate flight operations were non-existent. And while the use of ex-military transient pilots was an ingenious idea at the time, it was not a long-term solution. 
After U.S. legislation was passed in 1926 introducing the Air Commerce Act, this gave rise to the fixed base operator. 
What Exactly Does an FBO Provide? 
In short, an FBO ensures the smooth operation of both charter and private aircraft operations at an airport. A fixed base provides services and amenities such as:
A Safe and reliable location to park your aircraft
Many provide hangar services
A hassle free, convenient location with access to destinations for busy passengers
customer services
Aircraft refueling
Food and refreshments
Ground transport service
Crew amenities
Aircraft servicing and maintenance 
When it comes to choosing the ideal FBO for your private or charter plane business, it's important to consider what they offer based on the above. 
How to Choose an FBO for Your Business 
Across the United States, there are more than 3,000 FBOs that offer general aviation and ground-support services. Most first and second-tier airports offer more than one FBO facility, and some even offer up to 6 different bases. 
With this much choice at your disposal, how do you go about choosing the best one? Here are some of the top considerations to keep in mind: 
1. Top-Notch Customer Service 
If you asked any private or charter aircraft operator and their staff, they'd probably highlight customer services as a priority. 
Even if a certain FBO does not have the most modern or up-to-date facilities, customer service tends to trump this. Great customer service to pilots, aircraft crew and customers, most especially, should always be a strong draw-card. 
FBO facility managers should also understand this and offer customer service courses to all their employees. Essentially, FBO facility managers should carry the attitude that they'll do "whatever it takes" for their customers. 
Look for an FBO service that makes world-class customer service their top priority and you'll always have a satisfied customer base. 
2. Decent Fuel Prices and Deals   
The price of aircraft fuel can vary widely from airport to the next, and even one FBO to the next. If you need to get a good idea of current fuel prices, do your research on sites such as airnav.com and acukwik.com before you commit to an FBO. 
It's important to look for an FBO that offers you "bang-for-your-buck". You should get what you pay for. If you are willing to pay a little more for higher-quality fuel, this is often subsidized with additional services. 
If an FBO offers rebates or waivers on certain fees depending on the amount of fuel you purchase, this is also a win. Today, businesses also have the chance to enter into FBO loyalty programs and accrue points in exchange for merchandise.
3. Up-to-Date Passenger and Aircraft Amenities 
It's important to look for an FBO that offers amenities that will elevate your customer's overall flight experience. 
This means you should opt for a base that offers a framework roofing adjacent to the terminal for shelter when passengers disembark. Look for a well-equipped arrivals lounge and high-speed Wi-Fi services. 
Many passengers may be traveling for business purposes. So, look for an FBO that offers business amenities such as conference rooms, media equipment, and private chauffeur services. 
Finally, make sure the FBO you choose offers adequate aircraft storage in either a hangar or on a ramp. 
4. High-Quality Refreshments  
Ensure an FBO offers high-quality refreshments in terms of complimentary coffee, freshly baked goods and other snacks. Even better, an FBO that offers a restaurant with table service will make all the difference. 
Look for an FBO that also offers in-flight catering services or can assist in ordering your catering, where possible.  
5. Decent Crew Amenities 
It's a common reality that the aircraft crew spends more time at an FBO facility that the passengers. This is why it's so important to find an FBO that caters to this. 
Look for a facility that offers a flight-planning room, equipped with computers and weather reporting technology. Private pilot lounges and snooze rooms are also advisable in case the crew needs to catch up on their sleep before another flight. 
Games rooms, crew kitchens, exercise rooms, and crew cars are also an added bonus.
6. Aircraft Servicing and Maintenance
Finally and also most importantly, an FBO must offer a number of essential aircraft services. This could range from emptying in-flight lavatories, refilling water tanks, and cleaning and refilling fuel tanks. 
Access to maintenance services is also important. This could include anything from minor to major repairs in order to keep an aircraft in safe operating condition. If this is not offered by their own personnel, they should at least offer these services via a tenant operation. 
World-Class FBO Facilities with Republic Jet Center 
At Republic Jet Center we offer full-service Signature Select FBO amenities and an unmatched level of customer service to the luxury jet industry. 
If you're looking for a world-class FBO with convenient access to New York City, we welcome all operators and owners to our excellent facility. 
Learn more about our plethora of services and amenities today.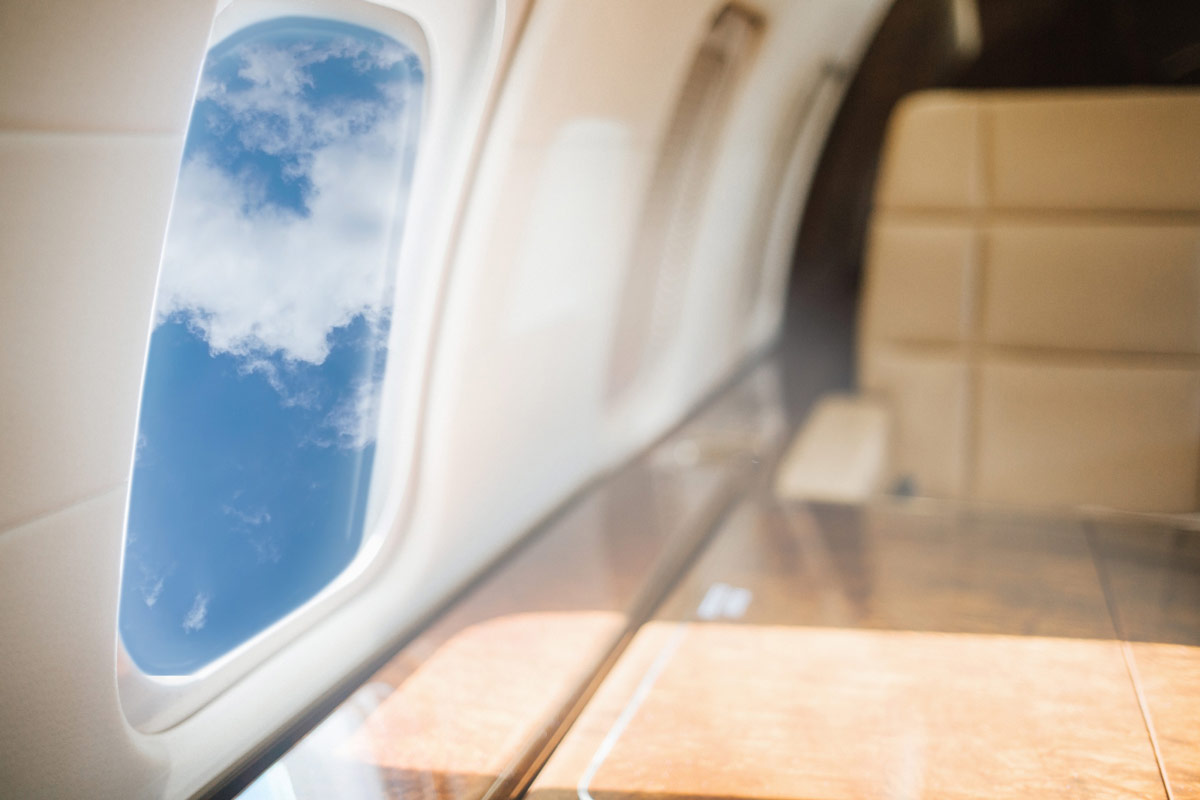 Did you know that the US makes up 49.7% of the world market for private jets? With Europe making up 20.8%, the Asia Pacific making up 11.8%, Latin and South America making up 11.6%, and Africa and the Middle East making up 6.1%. 
If you're thinking about embarking on your private charter flights, check out everything you need to know before you book your charter jet out of New York. 
What is a Private Charter Flight?
A private plane charter is a flight that is unscheduled and not part of a regular airline route. A private charter flight allows you to rent an entire aircraft and choose where you depart from and arrive at and what time. 
Charter flights are a more convenient way of traveling to a city, especially if other airlines have multiple connections or layovers which don't suit your travel needs.
The main advantage of a private flight is that you get more privacy. Commercial flights mean that you have to share the plane with many other customers and go through a long security process. Whereas, private flights can depart from a private facility which is known as a Fixed Based Operator (FBO).  
There are more private airports in the US than public ones. There are 5,092 public airports and 14,530 private airports, so you have more choice of where you want to go from and to. 
How Much to Charter a Plane?
Despite what you might think, private jet charter pricing isn't that expensive. The average starting price to hire a chartered jet is about $6,000. However, this is subject to change depending on a variety of factors.
Some factors that might change the price of a chartered plane include high winds, traffic, delays, and destinations. 
A good way to find a high-quality private jet charter that won't cost too much is to find one that provides fuel-saving programs and quality services for customers.
7 Things to Know About Private Charter Flights from a New York Airport
People are attracted to charter jets because they are fast, convenient, and private. However, before you book your next flight, here are 7 essential things you need to know. 
1. Understanding the Cost
The total cost of a charter flight is determined individually. This means that you're paying for the total cost of your flight. Base rates are often charged hourly and most companies require you to be flying for a minimum of two hours.
The costs you need to consider are:
Operating expenses of the plane. For example, the fuel, maintenance, the staff's salaries, and the depreciation of the plane.
Overnight charges of the plane. This means the cost to hanger the aircraft and house your flight crew on multiday trips. 
Taxes and additional fees incurred. For example, federal excise taxes and airport landing fees.
Surcharges for the plane, such as additional expenses for excess fuel.
The best way to work out the cost of your travels is to provide as many details about your travel plans as possible. This will help your provider create a flight plan that is accurate and won't incur additional costs.
2. Safety Comes First
Your safety is important and you want to be sure you're flying with a charter jet operator that recognizes this. Do some research into the safety audits and training of your chosen charter before using them.
We recommend using the Aviation Research Group or Wyvern LTD, both are independent research firms. Before scheduling a flight, make sure that your charter jet service is associated with either one or both of the firms. 
3. Choose an Aircraft to Suit Your Needs
There's no shortage of choice when it comes to aircrafts. However, the more features on the aircraft, the more it will cost.
If you're only doing a short-haul flight, you might consider using an executive turboprop plane. If you want to get somewhere faster and smoother, then you might consider using a jet, but they do cost more. 
There are also aircrafts which offer lavatories and galleries, and cargo space. However, both of these features cost more to operate. 
The best way to choose an aircraft is to work out the logistics of your flight, including how many people are going on it, where you're going to, and how much your budget is.
4. Arrive When You're About to Leave
Unlike commercial flights, you don't need to arrive 2-3 hours early because there isn't a big check-in process. Charter jet companies also work in smaller airports which means there's less air traffic.
Your pilot might check your passport of ID and luggage, but these are easy formalities which won't take long. It's that simple, you can get to the airport on time and the plane will take off a few minutes later. 
5. Don't Be Afraid to Look Around and Ask Questions
Shop around for different prices and options to find the best deal for you. Prices can vary depending on many different factors, so if you want a jet at a certain price with all the features but one company doesn't offer it, then have a look at other companies. 
It's also a good idea to ask your flight charter operator anything that you're unsure of. Their customer service team will be happy to answer any and all questions you might have about your flight. For example, if you want to make another stop off, just ask if you can update your flight plan.
Start Your Private Charter Flights
Now that you've found out more about how charter flights work and what they entail you can find your next flight now. Fly in style with private charter flights and enjoy more of a luxurious way to travel. 
Contact us now to plan your next flight or to find out more about our aircraft sales.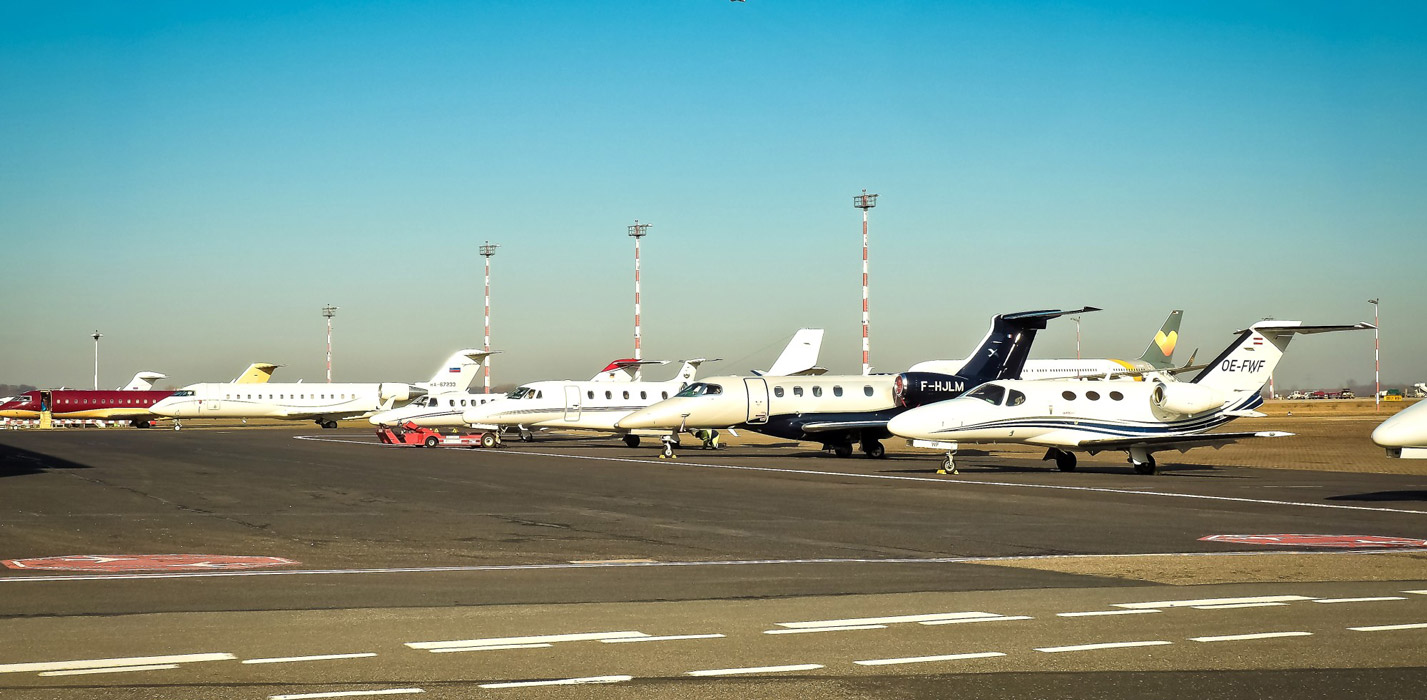 This guide explores why our customers love flying private. From the experience to the service, learn why they choose private and why they love our FBO.
Are you a frequent traveler? Chances are you've had your fill of commercial airports. 
If you're never flown on a private flight before, we'll introduce you to many of the top reasons our customers love the private jet experience. If you're already an experienced private flight traveler, you're likely to recognize many of these unique benefits.
Read on to learn more about flying private and why our customers find it to be as essential as it is luxurious.
Skip the Long TSA Line
Running short on time? We understand. One of the best benefits of private flights is the amount of time you'll save at the airport.
TSA can be a necessary inconvenience when traveling commercially, but you won't find long lines awaiting you when you travel private. Similarly, you also won't find yourself arriving at the airport hours early just to ensure that your checked luggage can be loaded onto your flight.
Flying Private to Remote Locations
Flying private means you'll have far more say in where your flight meets you and where it lands. Private flights have the ability to fly in and out of far more airports than conventional commercial airliners.
This means you'll also save time when arriving at your destination. You can ensure that your journey from the airport to your final destination is as short and efficient as possible.
Traveling for vacation? Your time is still money. We'll ensure that you get the most from your free time with minimal time spent at the airport. Flying into more remote locations can make your free time even more valuable.
If your travel plans include a trip on a yacht, for example, the wider array of airports available to those on private flights will make your travel itinerary a breeze.
Running Late? We'll Wait
Sometimes, life happens. Rather it's an unexpected event or a conference that goes longer than expected, sometimes it's impossible to stay on schedule.
Unlike commercial flights, however, private flights offer a valuable edge. If you're running behind, you won't have to worry about rescheduling your flight or waiting hours for the next flight to leave.
On private flights, we wait for you. Getting there or getting home has never been easier.
The Uncompromised Privacy of Private Travel
Headed to a secret celebrity wedding or to seal the deal for a top-secret merger? You'll appreciate the privacy of private travel.
Private flights can also be a great opportunity for in the air meetings that otherwise wouldn't be possible on commercial flights. You'll have the confidence of knowing that your conversations won't be overheard by fellow travelers. 
Our flight staff offers a professional and luxurious environment perfect for in the air meetings. You'll have the confidence of knowing your private dealings will be kept just that.
If you or one of your other fellow travelers is a public figure, you won't have to worry about dealing with unwanted attention when traveling private. Instead, you'll be offered the luxury of space and privacy. That's our promise.
Secure connections don't just mean arriving safely to your destination. Secure wifi connections offered aboard private jets offers the security and peace of mind you need to get your work done when you're in the air.
Can You Sleep on a Plane?
While it can be difficult for most commercial travelers to sleep on flights. If you're traveling private, however, you'll find it much easier to get some rest when you're in the air.
This benefit can make all the difference if you find yourself frequently taking overnight flights. Arriving at your destination on time and feeling rested may only be possible when traveling private.
Many private jets offer luxury sleeping accommodations that will give you the chance to get the rest you need while you're in the air.
Travel in Luxury
Perhaps the most obvious reason many of our clients choose to fly private again and again is for the service and quality of our air travel accommodations. Our passengers know that when flying private they can expect a 5-star experience, from the tarmac to the destination.
Have a special request? Let one of our experienced staff know. We work hard to ensure that your experience is unrivaled.
Save Time, Skip the Layover
Choosing to fly private means you'll save time. Private jets often fly faster than commercial jumbo jets, getting you to your destination faster than ever.
Add to that the fact that you'll have the benefit of skipping the hassle and stress of airport connections. 
The Ultimate Choice in Luxury Travel
Regardless of how frequently you travel, flying private makes every flight an experience to be remembered. 5-star service, an experienced staff, and an efficient flight path make flying private an unrivaled experience.
There are many reasons to choose the private jet experience over commercial travel. Ultimately, however, the most important reasons are the ones that make private travel the right choice for you.
Looking to ensure a quiet and controlled environment for your family? We'll be here to serve. Need a private and secure environment for a meeting on the go? We'll provide an unrivaled experience.
Whatever your reason, we'll be sure to bring our A-game. Just like you do.
Let us Make Your Travel Experience Even Easier
Planning your next trip? We're here to help. 
Speak to the experts at one of our two locations. Our staff has the experience to help you get the most out of flying private. Safe travels.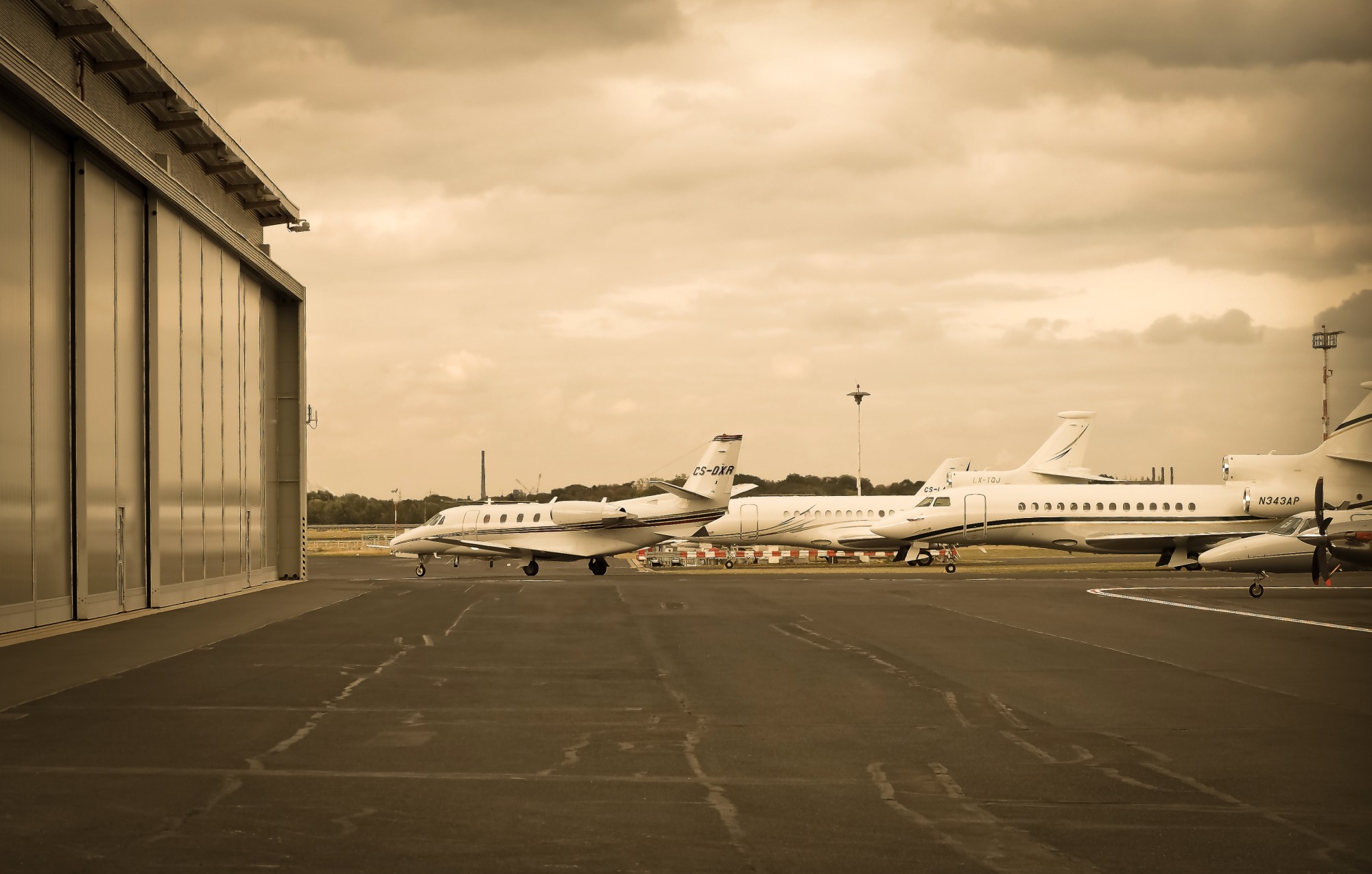 In this guide, discover the benefits of using our FBO. We have the best passenger benefits, experiences and transportation methods available for our customers.
When you're looking for private, luxurious flight service, a Fixed Base Operator (FBO) is key. It provides you with private and charter planes to fly all over the world. But choosing the best FBO for your aircraft or airport takes some strategy.
In 1926 the United States welcomed the Air Commerce Act. This outlined the number of regulations given to pilots, aircraft, and mechanics. In the end, the FBO experience was born once pilots and crew established their fixed bases.
Not many people are aware of their options for airport FBOs. There are also people who aren't sure about the FBO meaning either. Here you can learn how to find the best FBO and the difference it can make to enjoy your fleet.
1. The History of FBO Matters
The term FBO was born in the United States near the end of the First World War. During that time, civil aviation was an unregulated practice known as the "Barnstormers". Many ex-military transient pilots, who operated for civil aviation and charter flights went by this name.
Since airports hardly existed in 1918, farmers fields served as airstrips. As these Barnstormers traveled, they offered flights, demonstrations, and airshows. They became a travel tour and a mass transit system at the same time.
Mechanics often traveled with the pilots to keep everything running smoothly. It helped the military surplus create the original aircraft industry. Unfortunately, the nature of pilots, aircraft, and mechanics could not be sustained in the long run.
2. FBO Customer Service is Top Notch
What makes a great FBO experience is the level of customer service, the costs, the associations at other airports, and the expertise and history. One of the major highlights of our FBO aviation is our top-notch customer service. We ensure a smooth operation of private charter flights at airports.
Airports are notoriously busy and more hectic as the day goes on. From day-to-day running to complex coordinating, it's hard to fulfill a customer's needs. But an FBO airport can navigate these issues, government regulations, and business requirements.
Our FBO service will provide fueling, food service, and flight crew amenities. You won't have to worry about a lack of aircraft hangaring or tie-down services. And our repair and overhaul make up for any stressful days you've had at the airport.
3. Our Fuel Prices Makes a Difference
The best FBO aviation provides you with refueling options for your plane. Prices usually vary between airports and between operators. We don't want you to worry about this — we'll handle the rest.
Our FBO aviation can help you check the most recent fuel prices available. Yet, if you find better FBO prices, bring them to our attention. We can discuss options based on other services, waivers, rebates or loyalty programs.
4. You Will Have the Right Food Service
An FBO airport with a wide array of food options is absolutely necessary.
You and your guests deserve complimentary coffee, snack bars, and even table services. Expect luxury food options to provide you with unique experiences for you and your guests. For any special dietary requests, you can speak with one of our specialists. 
5. Our Flight Crew Amenities
A happy crew makes for the best FBO experience.
For a smooth operation on your aircraft, the crew needs the option to stay close to an FBO airport during their downtime. We can provide quality services to keep our crew in the best frame of mind in-between long hauls and downtime. You and your guests will be able to interact with a happy and helpful line of staff. 
6. Quality Aircraft Hangaring and Tie-Down Service 
For a safe storage system of your aircraft, take our services into consideration. Airport FBOs need quality storage for both the short and long-term. Our FBO follows local regulations and will ensure that your belongings are safe and secure at all times.
7. Our Aircraft Charter and Management Services
Our priority is to provide aircraft owners with the best management of charter services. ACM is one of the best ways to earn back your ROI without worry. Aircraft owners won't have to stress over any strict regulations or restrictions to their fleets.
8. Repair and Overhaul You Can Depend On
A full-service FBO airport requires regular maintenance and repairs on aircraft. These are essential to running airport FBOs without putting passengers' lives at risk. Our FBO has a history of quality maintenance services, so no need to worry about that.
9. Our Affiliate Airports
The best FBO should have associations with other domestic and international airports. Most associations come in the actual business presence and contract agreements with other FBOs. You can expect both from our FBO aviation.
A common route or strategic business outcome can be a huge help. It will guide you towards deciding on which FBO is best for you. More affiliations mean even more options for smooth travels.
10. Our FBO Costs and Fees
Costs always matter and you should consider any overarching schemes of an FBO. You want your FBO agreement to achieve low costs while maintaining quality services. Our FBO blends strategy, quality, and cost-efficiency for each and every customer.
Keep These Tips in Mind
The history of expertise will always matter when deciding on the best FBO for you. In the private aircraft industry, you want to consider every aspect before making any decisions. That way, you can guarantee that you'll have a smooth operation flight after flight.
Ready for your grand FBO experience? Speak to one of our specialists to discuss your specific requirements or to make a reservation.
Republic Jet Center Selected as the Only Corporate Aircraft Association Member at Republic Airport
Republic Jet Center, the only Fixed Based Operator (FBO) on Long Island that is part of the Signature Flight Support global network, announced today that it has been selected by the Corporate Aircraft Association (CAA) as the only Republic Airport FBO to give customers access to its exclusive fuel savings program and benefits. The Corporate Aircraft Association has an unparalleled reputation for negotiating unbeatable fuel prices for Part 91 operators. This distinction will further enhance Republic Jet Center's ability to offer the lowest possible retail fuel costs to go along with its high-quality, white glove service.
"We are honored to announce this partnership with CAA," said Jeremy Epperson, president of Republic Jet Center. "Not only will our association with CAA be a convenient and cost-saving benefit to CAA members, it will also be useful for all operators, owners, and passengers. The benefits we can provide through the CAA association further solidify Republic Jet Center as a recognized industry leader."
Republic Jet Center was chosen by CAA's FBO members in a comprehensive voting process. CAA was founded and established on the priority of assisting Part 91 operators succeed in a competitive marketplace. Its goal is to increase the operating efficiencies of its FBO members by combining purchasing power and working with highly respected vendors. CAA members pay a yearly fee per aircraft, and a special fuel price is set up for the members.
Republic Jet Center offers unparalleled aircraft and crew services. These include an on-site Part 145 repair station; a NATA Safety First Certified line crew; hangar and ramp parking; and full de-icing.  In addition, Republic Jet Center features a 100,000-gallon fuel farm that has a generator back-up.
Republic Jet Center One of First Five Fixed Based Operators (FBOs) to Earn Coveted Honor
Republic Jet Center announced today that it has officially been recognized with the Everest Fuel Preferred Award. The award honors high-performing Fixed Based Operators (FBOs) throughout the country that exemplify commitment to safe operations, excellent service, modernized facilities and who take a long-term approach to relationships. Republic Jet Center is among the first five FBOs to receive this recognition.
"We are thrilled to be one of the first Fixed Based Operators to be honored with the Everest Fuel Preferred Award for Excellence for our exceptional services and the quality of amenities we give to our valued customers on a day-to-day basis," said Jeremy Epperson, President of Republic Jet Center. "We thank Everest Fuel for recognizing our efforts to provide our customers with the highest level of convenience and service. We understand that this honor is awarded very selectively, and we want to acknowledge the value this award bestows on us."
To be selected as an Everest Fuel Preferred Award recipient, Republic Jet Center was assessed across a variety of selection criteria to determine that the FBO exceeded Everest's standards for facilities, amenities and procedures. This included: an on-site evaluation audit of the facility; a safety inspection to ensure the FBO adheres to ATA 103 fuel quality-control procedures and it follows nationally recognized standards for training line-service personnel; the FBO has demonstrated outstanding commitment to service to Everest Fuel customers; and the FBO has maintained a long-term relationship with Everest and provides Everest customers with exceptional value.
"The Everest Fuel Preferred award was created to honor exceptional facilities," said Paul Giovanetti, Sr. Manager of Fuel & FBO Services at Everest. "Republic Jet Center embodies our philosophy and selection criteria of safety, service, facilities, and relationship."
Republic Jet Center offers unparalleled aircraft and crew services. These include an on-site Part 145 repair station; a NATA Safety First Certified line crew; hangar and ramp parking; and full de-icing.  In addition, Republic Jet Center features a 100,000-gallon fuel farm that has a generator back-up and it offers the lowest retail price for Jet-A and AvGas available at Republic Airport.
While on the ground, Republic Jet Center provides deluxe passenger services, including planeside vehicle access, an executive lounge and conference room with wi-fi access and satellite television, full concierge services with luxury car and limousine transportation access, a pilot lounge and VIP helicopter transfer to Manhattan.
Republic Jet Center President Jeremy Epperson talks about his kids inspriring him to overcome his fear of swimming and completing a 5-mile open-water swim in the SF Bay.  Listen below.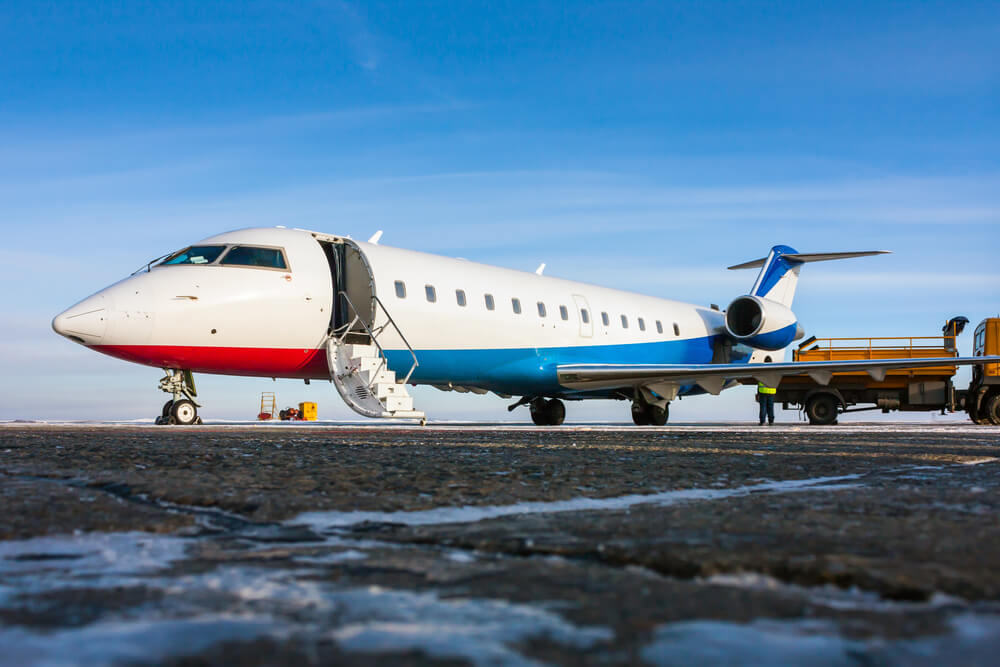 When your private jet lands at a Fixed Base Operator facility, what FBO ground handling and support services can you expect? Generally, stops are made for refueling, which can take upwards of a few hours depending on the number of aircraft in queue. A growing number of FBOs will also provide maintenance services should your aircraft require repair work. Arrangements may also be made to store your aircraft for the duration of your visit if the FBO.
When traveling during inclement weather, a Fixed Base Operator might provide full de-icing services for the safety of all on board as well as to comply with current aviation regulations. For planes that require maintenance and even repair, a facility that provides superior FBO ground handling services and has access to an FAA Certified Part 145 Repair Station. Courtesy transportation, a pilot lounge that includes a sleep room and shower facilities, as well as a flight planning center to chart the remaining legs of the trip are provided for the convenience of the crew. For inbound flights that originated in other countries, US Customs services/TSA Screenings with extended hours is a boon.
Traveler Conveniences Key to Great FBO Ground Handling
Travelers may want to disembark and take maximum advantage of a layover. An FBO that provides the convenience of planeside vehicle access, the use of a VIP lounge in a clean, modern facility and other comforts will greatly increase the likelihood of return visits. In addition to providing complimentary coffee, reading material, and the option of on-site rental cars, access to taxis and even limousines, considerate FBO management will also offer concierge services that include arranging local tours, shopping, dining, and if requested, even a VIP helicopter to Manhattan for the day.
Based in Farmingdale, New York at Republic Airport, Republic Jet Center is an FBO that provides all the amenities mentioned above. In addition, the facility is an easy drive or helicopter ride from both Manhattan and the Hamptons. Partnered with the world renowned Signature® Flight Support Group, Republic Jet Center is committed to providing service excellence to travelers, pilots and crew alike. For more information please call 631-881-9520.
RepublicJetCenter.com Aims to Drive New Business to Farmingdale, New York-based Firm
Farmingdale, NY (November 25, 2017) – Republic Jet Center, a Signature Select member of the Signature Flight Support global FBO network located at Republic Airport in Farmingdale, New York, announced today that it has launched its new website, RepublicJetCenter.com. The site is intended to serve as a brand ambassador for the firm, allowing site visitors to view the company's array of services as well as to make reservations 24/7/365.
As a Fixed Base Operator, Republic Jet Center provides ground support for all general aviation aircraft. Partnered with the prestigious international firm, Signature® Flight Support Group, travelers, pilots and crew receive unparalleled services that include quick, consistent delivery for all of their aircraft needs. Passengers and crew may relax in Republic Jet Center's luxurious new lounge facility or take advantage of their overnights by sightseeing and going on shopping trips, fully arranged by RJC's concierge.
The new website is intended to further the brand as well as to facilitate making arrangements for an aircraft online. Site features include an exciting, clean design as well as easy to use navigation and convenient forms. "Not all FBOs are alike. Republic Jet Center's new website makes our commitment to provide exceptional service crystal clear," states Adam Katz, Founder, Republic Jet Center. "Our association with the prestigious Signature® Flight Support organization sets high standards for our FBO to fulfill. From its sleek appearance, quick access to information and ability to make reservations, RepublicJetCenter.com will represent us and our esteemed partner well," Katz concludes.
For more information: 631-881-9520.