Why Private Jets Are More Affordable Than You Think
When looking at affordability, private jet rentals are more affordable than you think. Here is why you should book a flight now.
Nobody is going to tell you that hiring a private jet is cheap. That's because air travel isn't cheap. The average cost of a corporate ticket for domestic air travel in the USA exceeds $509 per flight.
What we can tell you is that if you're in the air for more than 240 hours a year, a private jet rental is more affordable than you think.
Here's why.
It All Adds Up
When you choose to fly with a commercial carrier for your important business trip, you're not only paying for the flight.
In fact, airfare only makes up 34% of business travel costs. The rest comprises accommodation and land transfers, not to mention the unquantifiable cost of your time.
If you're traveling a less popular route for business, chances are you're going to have a hard time finding a flight that lands at exactly the right time for your 9 o'clock meeting.
That means, depending on the flights you can get, you'll need to stay over for a day or two before and after your meeting. Apart from the inconvenience, this kind of thing can wreak havoc with your scheduling. 
You'd have to cancel all your other appointments. You'd also lose touch with the daily operation of your business during that time, which could mean lost opportunities.
In short, the cost of a domestic flight often comes in much higher than what you paid for the ticket. If you generally make a lot of money on business trips, the cost of a private flight is minimal compared to the rewards.
Private Jet Rental vs Owning a Jet
Not everybody can afford to buy a private jet and pay for its upkeep.  Some of the related costs are salaries, maintenance, and hangarage for your jet, which all adds up.
If you'd like the luxury of owning a jet without having to bear the costs alone, fractional or partial jet ownership is another option.
These options allow you enough access to suit your needs while splitting the costs and hassle of upkeep between all the owners. 
You might not be able to afford to own a private jet or even a piece of one, but it will surprise you how many people can afford to hire a jet when needed. The secret is in sharing.
Since private charter companies have fewer customers than the major airlines, they've had to come up with some innovative ideas lately to fill their seats.
Empty Legs
Thanks to the scarcity of charter travelers, it happens that private jets return to base empty after a one-way flight. 
To recoup some of their costs, charter companies offer these 'empty leg' flights at a hugely discounted rate. Sometimes for as little as $50 more than the average commercial flight.
Whether that's worth it for you depends on timing once again. If there are flights available that could save you renting accommodation for a day or more, hiring a private jet is going to be the cheaper option. 
Ride Sharing
By hopping on the Uber bandwagon, charter platforms are able to offer much cheaper flights than ever before. 
How much is a private jet flight with these small operators? A flight from San Francisco to Las Vegas can cost as little as $59.
How it works is that private aircraft owners and private pilots agree to use their skills and assets to ferry people around the country. Instead of the aircraft sitting in hangars gathering dust, they're earning money for their owners. 
While the jury is still debating the nitty-gritty fine print surrounding the legalities of this service, the fact remains that it's cheaper to fly this way. In most instances, it's much cheaper and faster than driving too. 
By pooling their resources, both private plane owners and private pilots are able to earn extra income while saving the general public money. 
Put it On Your Card
Another option for those who need the flexibility of private jet travel is a travel club. These innovations allow you to buy an annual membership to a private jet club.
You choose what type of membership you need, based on the type of aircraft, on-board facilities and the number of flights you want. Then, you pay an annual membership fee in advance which allows you access to a private plane as needed.  
This kind of bulk purchase is a cost-effective choice for those who have a good idea of how many times a year they'll need to fly. 
Little Luxuries
It's no secret that charter jets offer many comforts in the air, but can they compare once you hit the ground? You might be sipping champagne in a leather-upholstered recliner while in transit, but you could end up with a long lonely trudge from the hangar when you land. 
Thanks to FBOs at airports all over the country, private jet hire companies can offer their clients an all-the-bells-and-whistles experience without the huge initial outlay.
Private charter companies work with these FBOs to offer passengers luxurious waiting areas between flights. Some of the facilities provided include snacks, meals, comfortable lounges, a shuttle service, movie theatres, and concierge services.
These perks are all free for the passengers to enjoy.  
Any aircraft operator can hire these services for the use of their passengers. So, there's no need to worry about missing out on your business class lounge privileges when you charter a jet. 
More About the Jet Life
If you're a prospective passenger, selecting your flight based on what you get when you land adds the final touch to your experience.
As a charter owner, you can ensure your passengers receive the very best in service by making use of an FBO on the ground.  
Keep reading our blog for more about the luxury and convenience of private jet rental.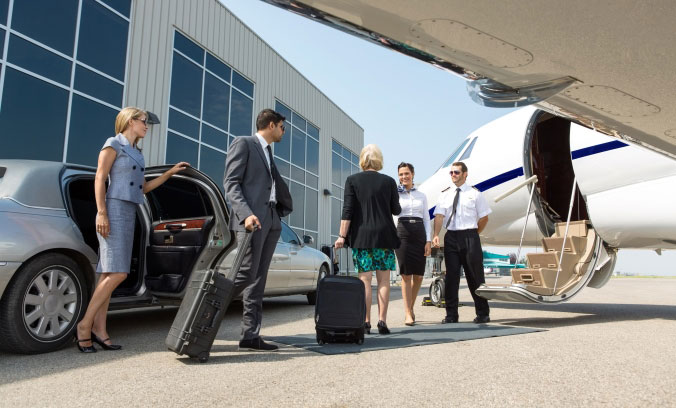 When making your travel plans here are some undeniable reasons why private jet travel is the only way to go.
Looking for the best way to travel?
Frequent air travel is a must nowadays. This is because a lot of businesses operate in various locations, including across the global marketplace. It is also important that some meetings are conducted in person and onsite, versus a video conference. When traveling, some executives may find that the most common solution is to book multiple flights in a single day. This can be stressful and complicated. Delays, security, and other items out of your control can cost you potential business opportunities if they arise at the wrong time.
It's why many executives and businesses are opting to fly via private jet instead! Private Jet travel is back on the rise and is a  more efficient and effective way to get to where you need to go. Read on to learn more about how private jets are the only way to travel.
1. Less Wait Time Before Flying
Nothing defines commercial airlines like delays. Most people complain about unexpected delays that hit their flight. Depending on the purpose of your travel, this can be the worst thing to happen to you.
When you travel via private jets, though, you won't experience this problem. This is because of the FBO experience that comes with jet travel.
The experience begins when you enter their establishment. You won't find "gate" like when flying commercial airlines. Most people often get lost in airports they're unfamiliar with.
You also need not wait for TSA to check your baggage. This often causes the most delays because of the number of people they need to screen. Dedicated staff will check your luggage as soon as you reach their front desk.
This will save you a lot of time and will get your onboard as soon as possible. Your experience will be to arrive at the FBO, be escorted onto the "ramp" where you exit your vehicle and walk out onto your awaiting flight. It couldn't be easier or more convenient. 
2. Faster Flights than Commercial Airlines
The best reason to use private jets to travel is to get to your destination faster. This is because private jets don't have a specific route tying them down nor are they waiting to board a hundred other passengers. Once you or you're team is on board, your pilot will be taxiing to the runway. 
Being smaller and lighter means they don't consume as much fuel as commercial airplanes do. This means they need not settle down in another place to refuel if your destination is close enough. It's often mandatory for airlines to do this because of their size.
Private jets also climb higher faster than commercial airlines do. This means there's less traffic for them to deal with. This will also make your trip less troublesome along the way.
3. Cheaper Costs
Most people believe that air travel via private jets is more expensive. The whole concept justifies this line of thinking. This then leads them to fly via commercial airlines to save money.
What they don't know is that there may be a time/value component that needs to be looked at to travel via private jets. This will depend on the company and the traveling situation. The best case is if you're traveling with a group of people.
Commercial airlines will charge you per head. The total cost of the group can cost more than what you'd spend on a private jet.
Private jet companies have a fixed rate that depends on the distance of the trip. Having enough people can make the trip a steal, especially when the time / value component is estimated. Nothing can steal productivity faster from your company than a poorly thought out commercial airline. 
4. Better for the Environment and the Economy
There's a big stigma surrounding private airlines. People often say that they're among the leading causes of global warming. They may solve the problem, instead.
Private jets are greener than some might think because of their efficiency. Their small size means they're more efficient with fuel consumption. They leave a smaller carbon footprint in 2 trips than a commercial flight does in 1.
Private airlines also create more job opportunities for everyone. This ensures that everyone contributes to the economy and help keep money circulating. This helps the economy in your country be better and healthier for everyone else.
5. Less Stressful When You're Onboard
What people dread most during a flight is someone who doesn't follow basic travel etiquette. This often means that children are running around on board, causing chaos. You need not worry about any of that during your flight in a private jet.
You'll experience the ultimate luxury and comfort during your flight, instead. That's the beauty of traveling alone or with people you know. You can do whatever your group desires for entertainment as long as it doesn't damage the plane.
You can also take this time to work on important matters. A calm environment can also help you improve your productivity during the flight.
6. More Flexible Time Tables
Another great thing about private airlines is the flexibility it offers you. You have control over your time-table when you rent a jet. This means that you need not worry about any random delays when you reach the establishment.
Companies will always have a jet available for you for the time you've booked. You also have control over the aircraft to suit your needs. You have a choice to make between business or social aircraft.
You can even change destinations even during the flight. This is a useful fact to know when you have sudden changes in your plans. You can even have them land in a smaller airport if it's closer to your
7. Impeccable Cuisine During Your Flight
Airlines always have people holding their breath for their food. It's always hit or miss depending on the airline company. Private airlines will always have amazing food, though.
The most common cause for bad airline food is the number of people the chefs have to cook for. This can cause them to rush, leading to undercooked food.
When you're in a private jet, though, there are fewer people for the chef to worry about. This means they have more time to prepare ingredients, cook the food, and be amazing with the plating.
Experience Private Jet Travel Today
Jet travel is a great way to get around to where you need to go. Read about the benefits of private airlines and book a flight today!
Looking to book a private flight today? Contact us here and we'll get in touch with you as soon as we can!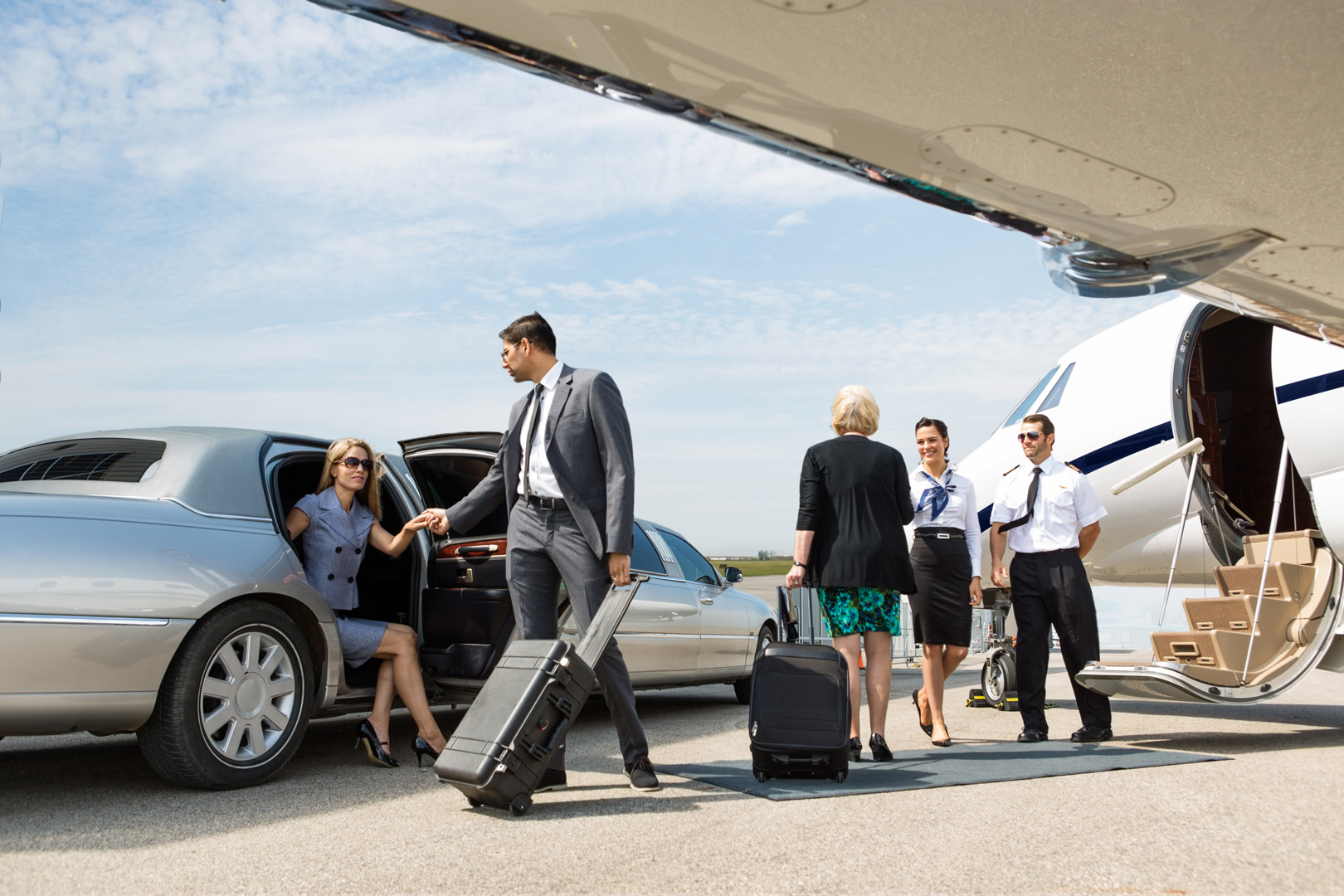 Flying privately may not be the cheapest option, but the benefits for business travelers can outweigh the costs. We take a look at the time/value proposition.
Thinking about flying privately for your next business trip? You don't have to own a corporate jet or make millions to afford private air travel. Private planes are more affordable than you think. 
Even if you pay more than you would when flying commercially, the higher cost is often worth it for the benefits you get. 
Keep reading to consider why your next work trip should be on a private plane.
Greater Scheduling Flexibility
When you fly commercially, you're limited to the scheduled flights on a given day. If you're flying during the off-season or to smaller airports with fewer flights, your options are likely limited. 
If you have layovers, you don't often have a choice in where they are or how long they last. You could spend several hours at an airport due to a lengthy layover. 
Booking a private plane lets you choose the departure time. Instead of leaving at 5 AM when you don't have a meeting until that evening, you can leave in the afternoon and arrive shortly before your meetings start.
You also have more flexibility for airport locations. Private planes can fly into much smaller airports, which can get you closer to your business meeting destination. Instead of landing at the nearest major airport and driving to a smaller town, you may be able to get a lot closer via jet to save you time.
Time Savings
Flying private saves you time throughout your traveling process. You may be able to schedule your flights so you can get home sooner than you would commercially. You may be able to avoid an overnight hotel stay because you can schedule your flight to get home the night before.
The check-in process is also faster. You have a private security line so you don't have to wait in long screening lines. 
For a commercial flight, you'll need to arrive at least 90 minutes to two hours before the flight. If you're traveling at a peak time at a busy airport, you may need to get there even earlier.
When you fly private, you can arrive 20 to 30 minutes before the departure time. That saves you time on your travel day and means you'll spend less time in airports.
The fixed-base operator (FBO) at the airport is where you'll the hub where private jet services are provided. Here, you'll have access to a private lounge where you can wait until your flight departs. You may have access to refreshments and other amenities through the FBO. 
When you arrive at your destination airport, you don't have to wait for your luggage to reach the baggage claim area. The private jet staff gets your bags for you quickly so you get out of the airport faster.
No Missed Flights
If you're running late to the airport for a commercial flight, don't expect them to hold the plane for you. You'll likely have to rebook your trip on a later flight, possibly even the next day.
You also run the risk of getting bumped from a flight due to overbooking. While it's rare, it happens sometimes and could throw off your business meeting schedule.
If you fly privately, you have more flexibility in departure times. The jet will wait for you to arrive. Check the company's policy to see if they automatically cancel a flight at a certain point, such as one hour past the departure time.
Greater Comfort
Commercial airlines aren't known for their comfortable seats, especially if you're flying coach. Private jets often have much more plush accommodations. You won't have to worry about dealing with cramped quarters or lack of legroom.
Soft, comfortable seats with full reclining options let you fly in comfort and actually get sleep. Some private jets have beds available to passengers. This can help you arrive at your business meetings refreshed and ready to work instead of exhausted from a day of uncomfortable travel.
Privacy
Tired of your seatmate looking over your shoulder while you try to work on the plane? You can't control who's around you in the airport or on a commercial flight. This makes it difficult to maintain your privacy and control the confidentiality of work files you might use while you travel.
Private jet travel lets you control who flies with you. You can have your business associates fly with you, or you can fly solo so you have complete privacy.
Working Opportunities
The privacy and space on a private jet make it easier for you to work while you travel. You can use your laptop comfortably on the flight. You can spread out other materials without worrying about them getting lost or seen by other people.
Multi-Destination Trips
If your work travel plans involve multiple cities, booking flights can get complicated and pricey. You may have difficulty finding flight times that work well for creating a multi-leg trip using commercial flights.
If you're traveling between smaller airports, your flight options may be even more limited. You may not be able to find a direct flight, which makes your multi-leg trip even longer with extra layovers.
With a private jet, you can go exactly where you need to go. Since the scheduling is flexible, you're not limited to only the commercial flights available between the cities. You can fly directly between two cities that don't have any nonstop commercial flights between them, which can make your trip easier.
Fewer Restrictions
The FAA restrictions significantly limit what you can carry on to a commercial flight. You can't carry on baseball bats or golf clubs.
On private flights, the restrictions are a lot looser on those items. That means the items you would otherwise have to check on a commercial flight can go with you in the cabin of a private plane.
You may even be able to bring your pet along with you in the cabin depending on the private jet company's rules.
When flying privately, you're in charge of the trip. Instead of following all of the restrictive guidelines from the airline, you get to decide how you travel.
Flying Privately for Business
If you travel frequently for business, flying privately can be a worthwhile investment. You increase your security, privacy, and comfort all while potentially saving a lot of time and stress on your flights.
If your private business travel takes you through Farmingdale, New York, check out our facilities and services to see if it's a good stop for you.